After coming to Singapore for a holiday last year without the kids we decided that there was so much on offer here that we had to bring them back. We managed to get cheap flights on QANTAS so decided to go. Due to the cost of accommodation in Singapore we ended up choosing an airbnb that was excellent. We had 2 rooms and it was inside a condo that was about 5 minute walk from the MRT. Since the MRT is so good in Singapore if you can get accommodation close to one it is really easy to get around. We had six nights in Singapore with the last night in Marina Bay Sands. It was on my bucket list and I am very glad that we did it.
After walking to the MRT the night we arrived to grab something to eat and breakfast supplies we knew very quickly that we would need two prams. The fist day we walked to the MacRitchie Reservoir. There are so many animals in the wild here and lots of people exercising. There is a suspension bridge along one of the tracks and a board walk that runs along the lake. We spent some time looking around then caught a bus back to the MRT.
Since we needed a pram we went to a shopping centre that had a shop that sold kids items and purchased a stroller. We grabbed some lunch in the Hawker centre and then headed to the Singapore Botanical Gardens. The gardens are huge. There is an MRT stop right next to the main entry. We walked through to the Children's Garden. Entry is free. The gardens have a water play area, Tree House, Playground, Lake with fish in it, Water Fall and many other things to do on the way around.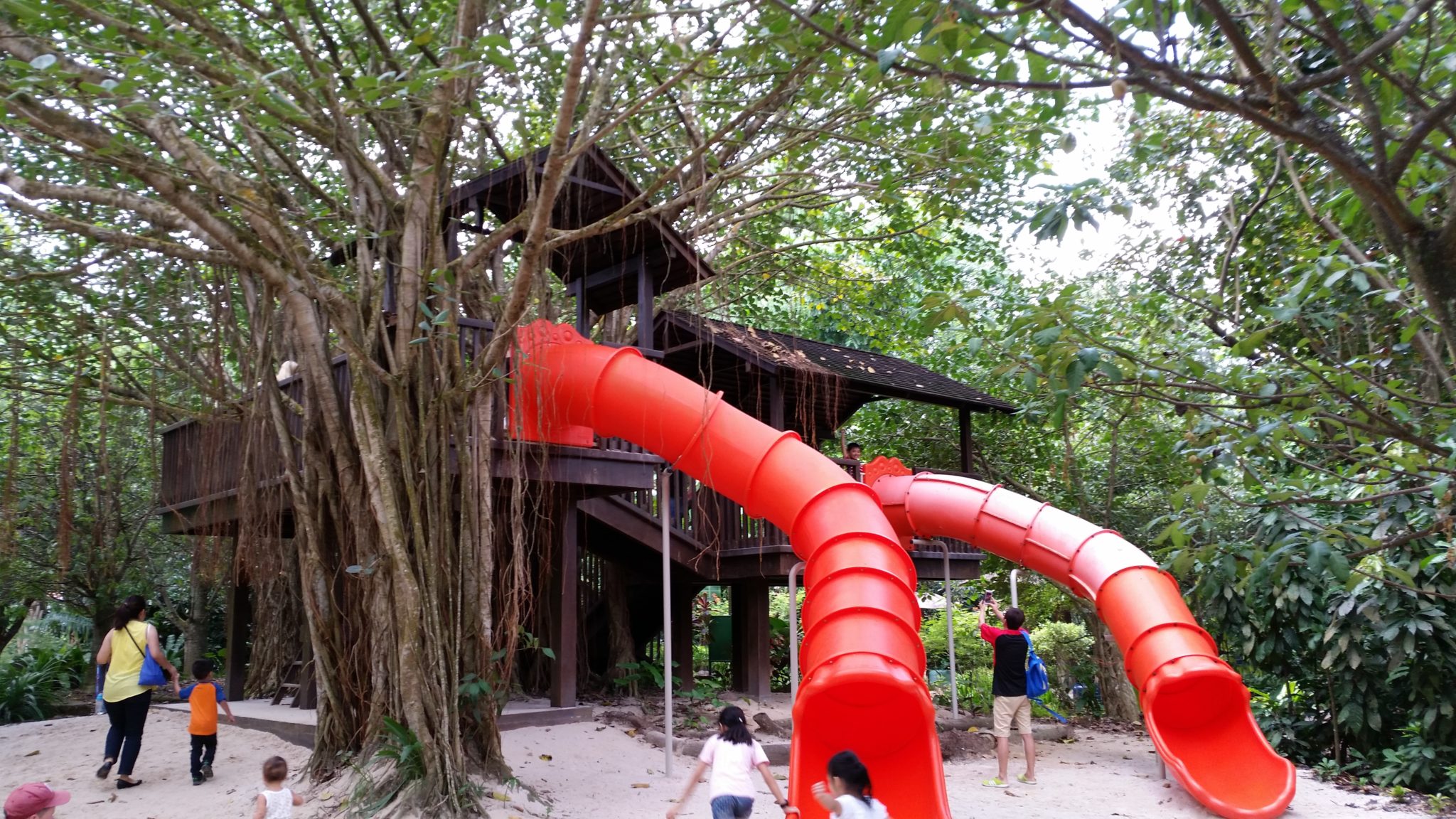 The next day we went to the Singapore Zoo. We wanted to go to the breakfast with the orangutans. Since this started quite early we grabbed an Uber from our condo. The breakfast was great and the kids enjoyed it. You could grab photos with them as well as a snake. They let you take photos with your own camera which is good. We spent the whole day at the zoo. There is plenty to see.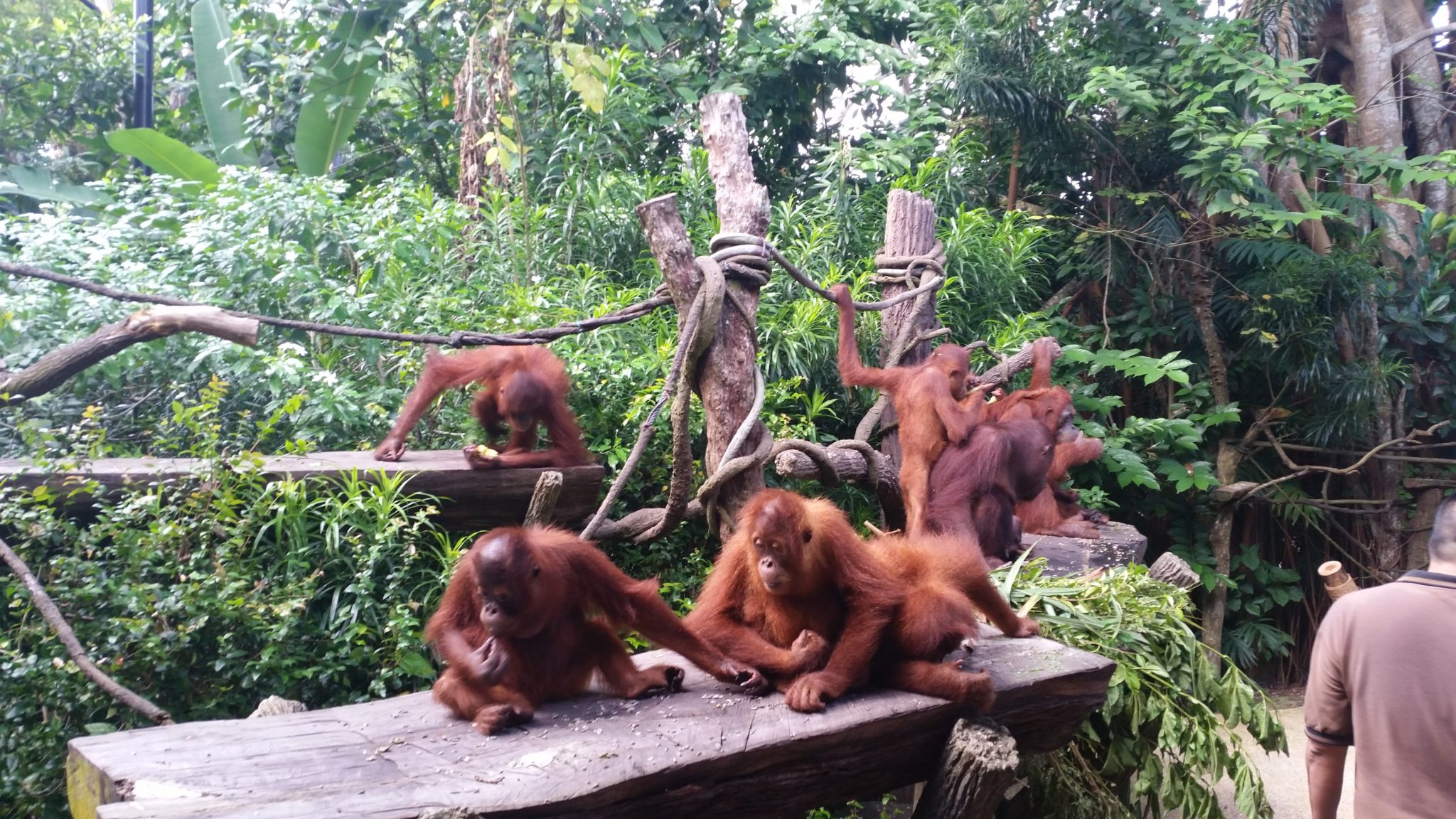 The next day we had a look around China Town, Maxwell Road Hawker Centre, Arab St and Haji Lane. Since last time I did not try the famous Chicken Rice I waited in line this time. It was good and Harry even enjoyed it. Haji Lane is really cool with many coffee shops and bars.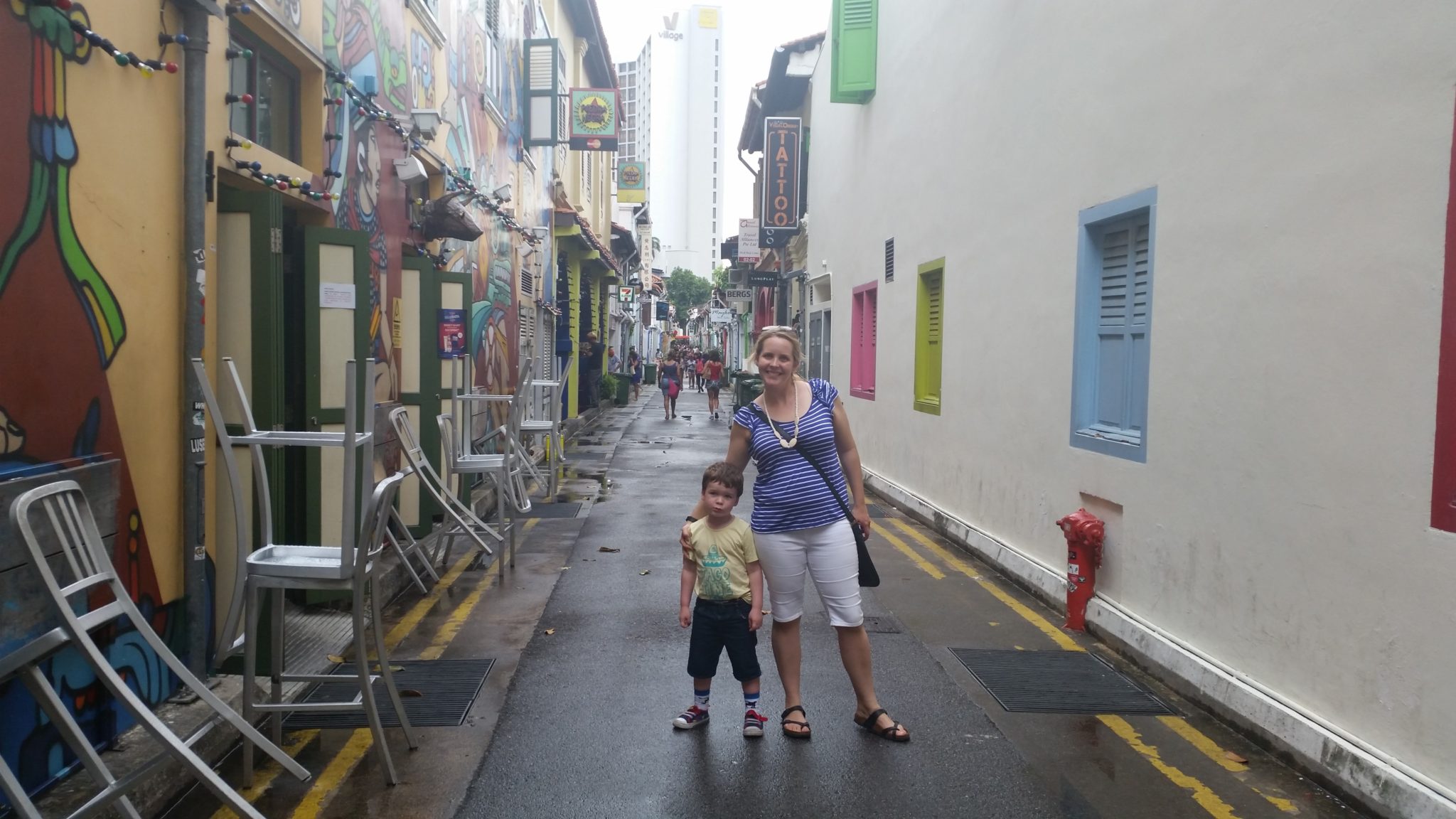 The following day we went over to Santosa Island. We went to the Port Of Lost Wonder. It is a water park for kids. The food there is also well priced considering the location.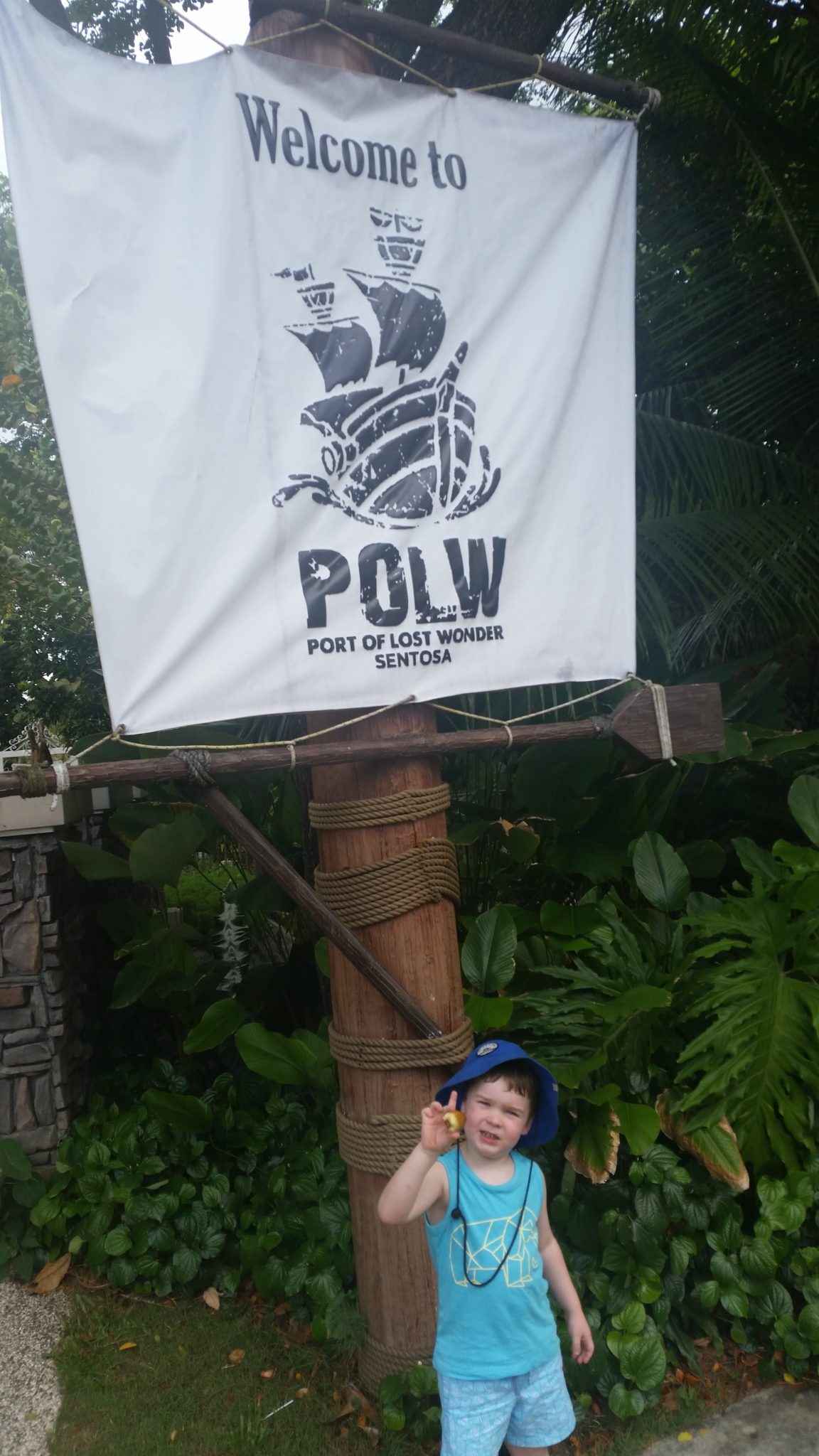 On our last night is Singapore we checked out of our airbnb and checked into the Marina Bay Sands. I have always wanted to stay here and as it is quite expensive we decided to just do one night. We grabbed an Uber from our condo and checked in early at Marina Bay Sands. We managed to get an upgrade which was nice. The rooms are huge and the couch folds into a bed. They also provided a cot for our little one. The pool magnificent. It was not to crowded which was good. We stayed on a Sunday night which seemed to be the cheapest night to stay there.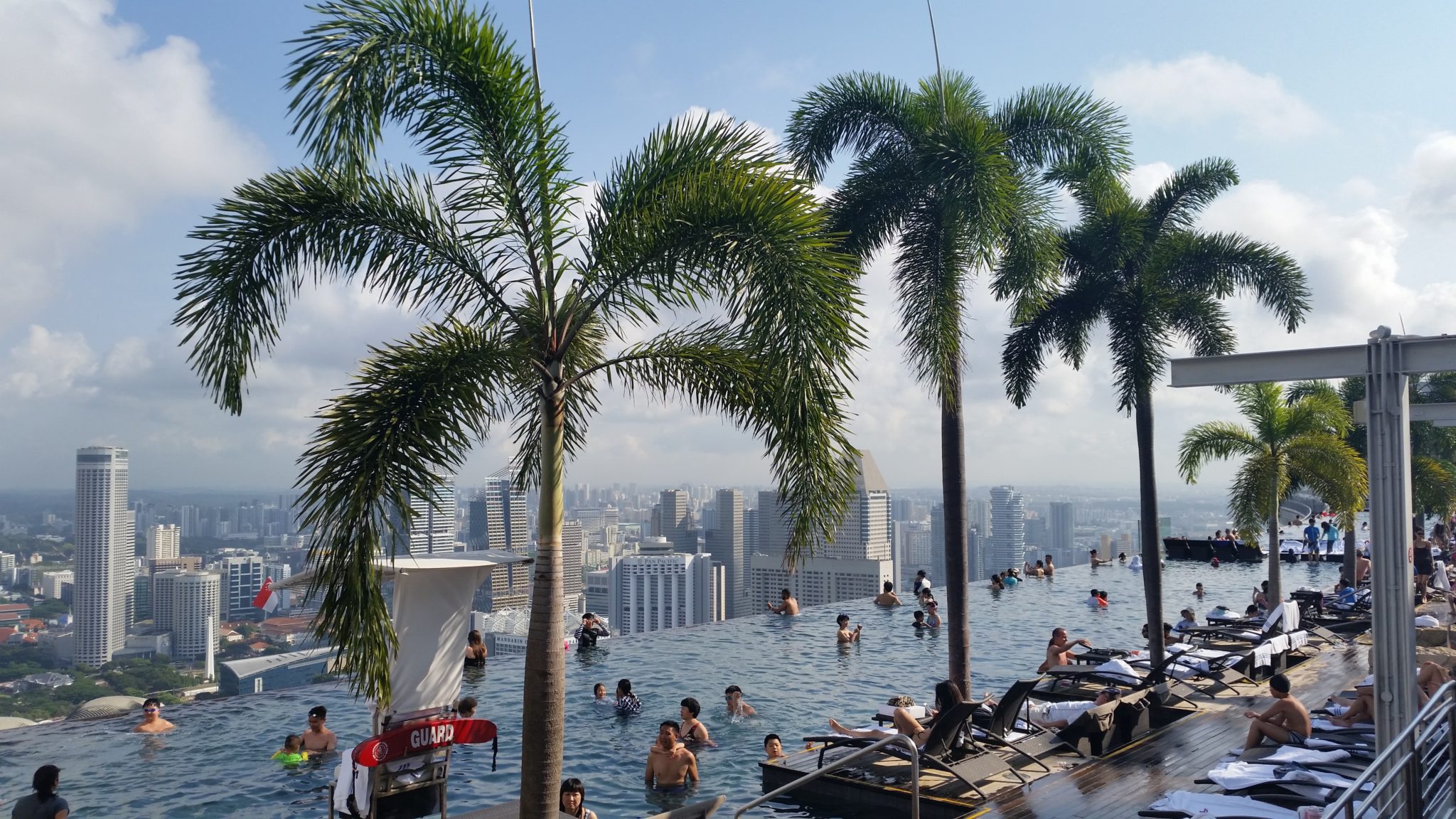 Since the MBS is so close to Gardens By The Bay we left it until last. The Children's Garden is awesome. They have a water play area that is synchronised to music. There is also a playground and a tree house that has slides etc. After we had spent time at the gardens we went and caught a bum boat for a tour of the harbour and Boat Quay / Clarke Quay. We timed it so that we could watch the light show from the MBS and check out the Merlion. Since you can stop and get off once from the boat we caught the boat back over to the MBS. There is a really good food court in the shopping centre. We then had dinner and then went back out to watch the later light show from the MBS side.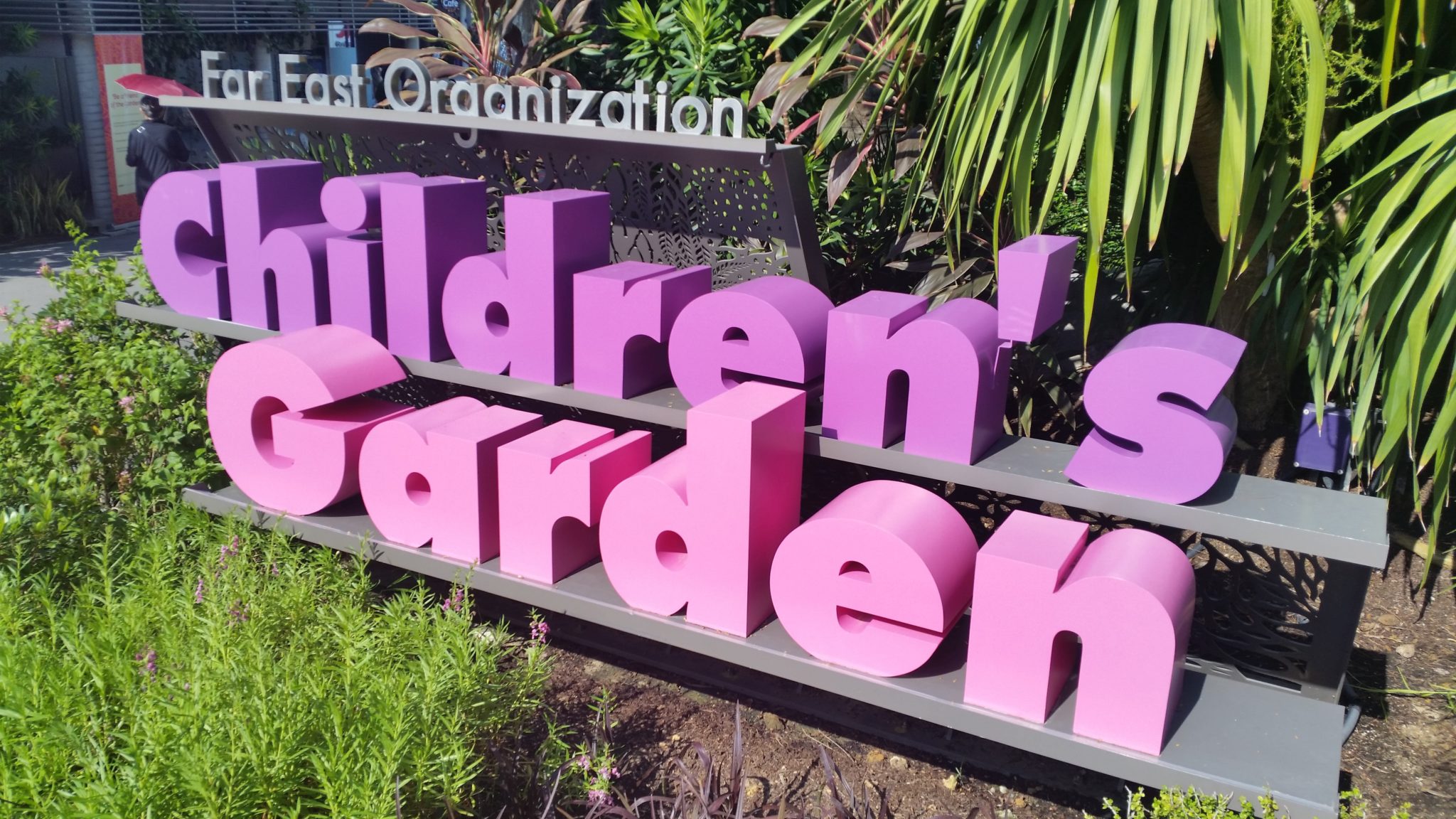 We love Singapore and it has so much to offer for kids and families. There are so many free things to do. About 7 nights is a good amount of time to get around and see most things.