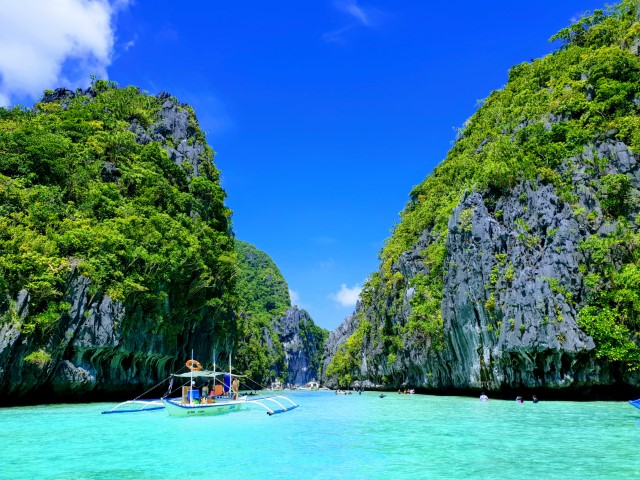 I had to go to Manila for work and have always wanted to visit the Islands in the Philippines. A friend from work had gone to El Nido and the pictures look amazing so I decided that was the where I was going to go. I spent a week in Manila for work. I stayed at the Conrad Manila as it was walking distance to the ecom building and since traffic in Manila is crazy this was the best decision. The Conrad Manila is amazing. Definitely the best Hotel I have ever stayed at. The included breakfast has so much on offer and is the best pastries I have had in a hotel.
Getting to El Nido
Since we did not have a huge amount of time and I was not interested in a 6 hr bus ride we flew Air Swift to El Nido airport. El Nido airport is only 10 minutes from town and if you are going to El Nido it is the easiest way. The flight is just over an hour. Be aware of your baggage limits flying Air Swift as the weight all bags due to the plane being small. You can pick up a trike at the airport or if you have a large amount of people or baggage you might want to book a van.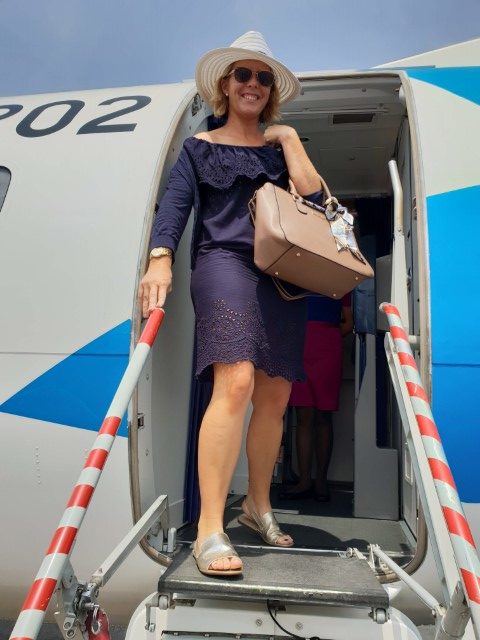 Where we stayed
We stayed at Buko Beach Resort for 4 nights. This resort is amazing. It is located around 10 minutes from town on the opposite side as the airport on Corong Corong beach. The sunsets are amazing and the owner Paul is very friendly. Being such a small resort is always feels very intimate. The service is great and the Bungalows are spacious and unique. There are plenty of places to eat and drink walking distance from the resort.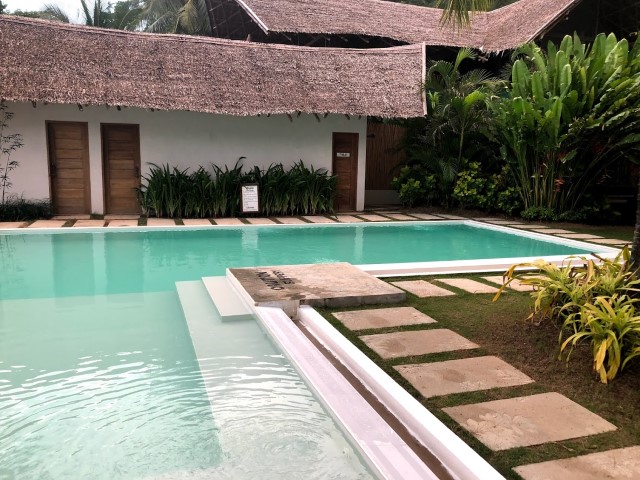 Island Hopping
We went with El Nido Yachting Club on their catamaran. We had such a great day. The boat is really spaciuos and we were lucky to only have 5 people on board. There are bean bags on the deck and plenty of space out of the sun. The lunch was cooked on board and was very fresh. Non alcoholic drinks are free and you can purchase beer for 100PHP. The cruise costs about 4k and has free transfers in a new van.
Canopy Walk El Nido
The Canopy walk is accessed from the main road into town. A dedicated guide takes you to the top of the cliff above El Nido town. The walk is not to difficult. There is a relatively large suspension bridge that you walk across to access the top. The view is stunning.

Dining Where we went
El Nido has some trendy new restaurants popping up all over the place. There is so much building going on in the town. We went to Happiness Beach Bar a couple of times. They also have  an up market hostel upstairs. They have swings at the bar and plenty of nice food on offer.
Big Bad Thai is on the beach on the main street. It has a good view of the El Nido bay from its upstairs location. They are building another level on top of the restaurant so it will soon be larger and I am sure the views will be even better. The food is really good here. The spring rolls and hand made and the Massaman Curry is excellent.
Gandhi's Revenge is an Indian restaurant located near Corong Corong Beach. It is on the main road. They don't server drinks here however the is a store across the road that you can just bring them in. The curries are very good. The service is a bit slow however the wait was worth it.
Republica Sunset Bar is located on Corong Corong. We went there for dinks one afternoon. The spot is great and the drinks are good. We did not stay for dinner.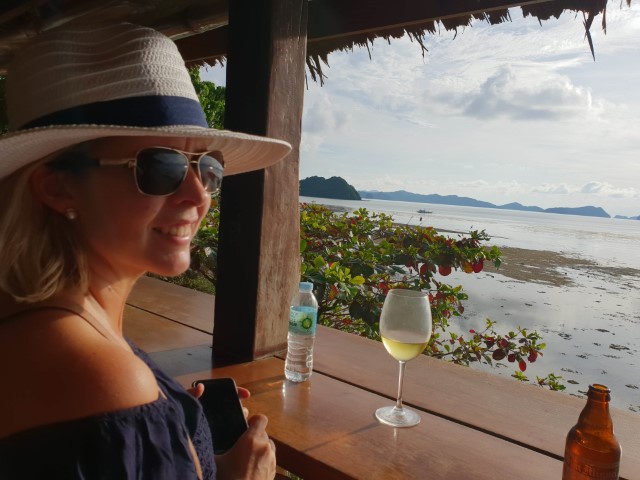 Falafel Restaurant in El Nido town. These wraps taste amazing. They are well priced and very filling. Well worth a visit for a quick lunch or dinner.
Altrove – Pops District Corong. This is a new place and has a wood fired pizza oven. The pizzas were very authentic and they were cooked perfect, 1 pizza easily fed both of us and the drinks are well priced. There are actually quite a few bars and restaurants down this lane way. It is not far out of town.
Nacpan Beach
If you are after a beach to just chill at for a whole day then this is the place. The beach is nice and clean. There are a few small beach bars along the beach as well as the Sunmai Beach club. I would not recommend getting a trike here until they fix the road. There is however a van transfer that run regularly from the middle of El Nido. It is easy to book. Just drop into the office and book your pickup times.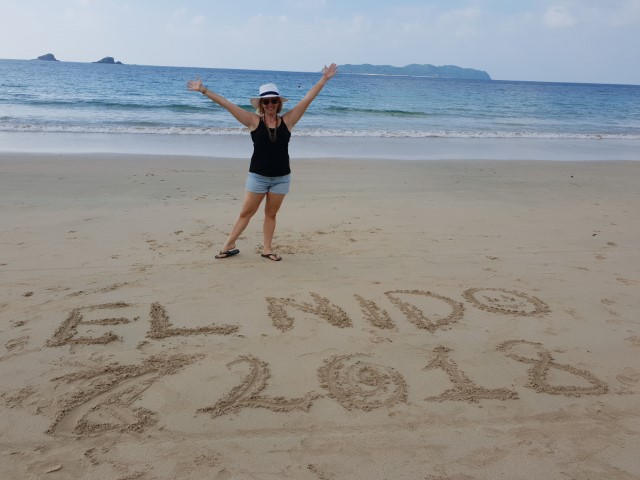 Lio Tourism Estate
About 15 minutes from town this is another beach that you can hang out for the day and hire a kayak. I think that you are better off coming here than going to Nacpan as it is alot closer and just as good. It is more built up so you can go grab a massage and there are more food options.
Las Cabañas Beach
This is another beach that has plenty of beach bars. Swimming is not the best here. There is a Zip Line that goes over to a small island that you can walk to.
As you can see there are many things on offer in El Nido and it is one of the best places I have visited. The town is very basic and the itnernet is bad everywhere. We did loose power for a whole day however our resort has a backup generator. I would go back anytime.