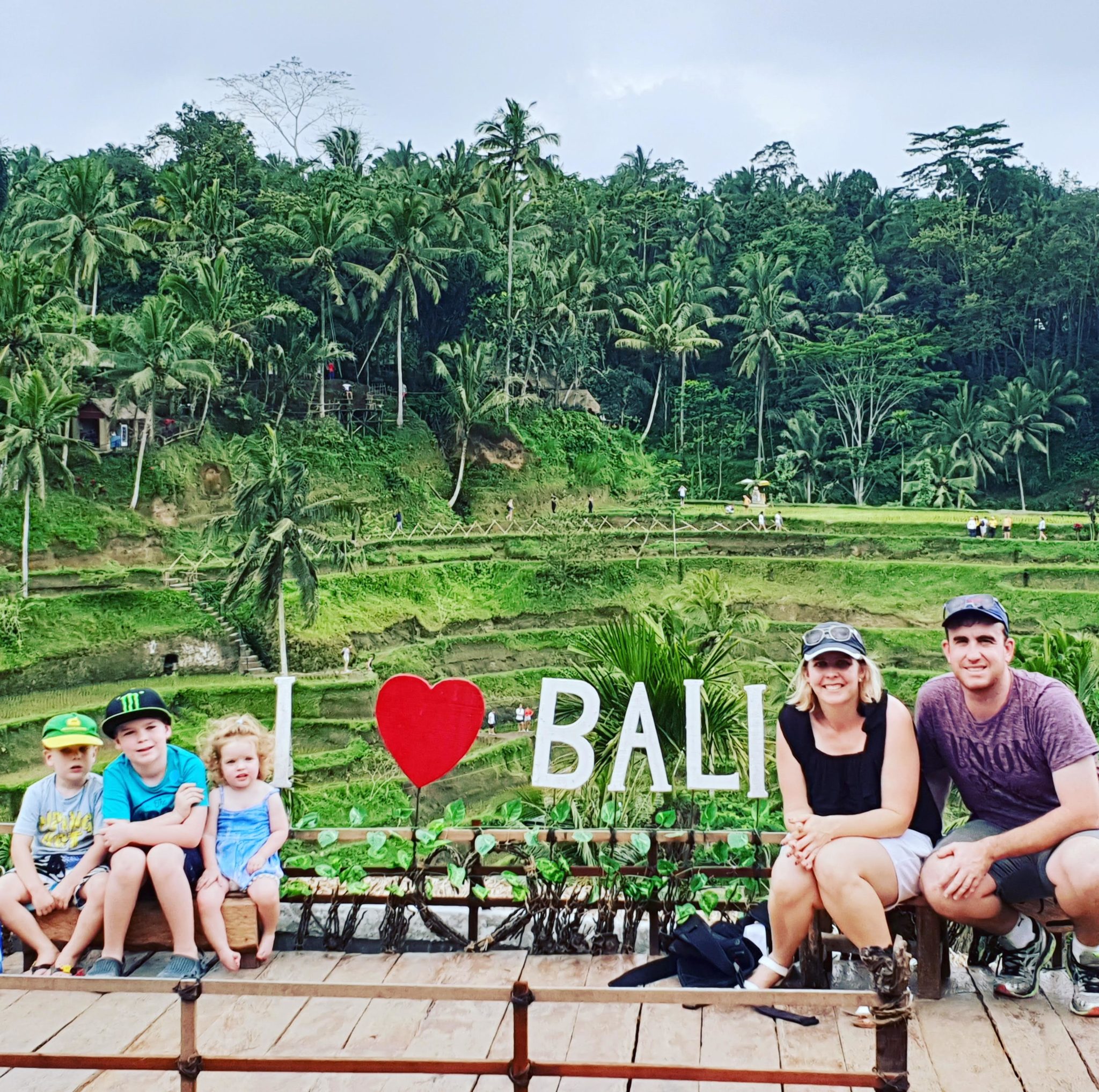 On our way home after 2 weeks in Bali with our 3 young kids (1, 3 and 6 year olds). It was our first Bali holiday and we stayed at the Bali Dynasty for 7 nights, Ubud villa 4 nights and Nusa Dua Novotel 3 nights.
Day 1: looking around Kuta, resort pool. Kids did the electric cars in the ground floor of lippo mall
Day 2: gkr culture park in Jimbaran (giant statues), dreamland beach (huge waves not great for kids swimming), Uluwatu temple, cafes on the rocks near Blue fin (nice for drinks)
Day 3: Jimbaran fishing village tour with dynasty resort, was going to do ku de ta Sunday's with the kids but it was closed for a private party so we just did some exploring around Seminyak and Legian
Day 4: Kedaton monkey temple (you have a guide and the monkeys are very calm and not aggressive), ocean temple, Canggu, are at the Joglo (great for the kids to play)
Day 5: Bali Safari, kids loved the waterpark here
Day 6: day at the dynasty resort starting with the village walk tour run by the resort where you visit the local school and kindy (was going to do a turtle release at Kuta beach but it wasn't on)
Day 7: travel to Ubud
Day 8: Campuhan ridge walk, rice terraces, lunch at the restaurant with huts over the water
Day 9: bike ride with Awesome Bali cycling (had a fantastic day, highly recommended)
Day 10: exploring in Ubud, brunch at Monsuer spoon, looked at The Pond Pool Club, more time exploring the rice terraces
Day 11: water fall, sukawati art markets, lunch at keramas aero park, Bali big garden corner, travel to Nusa Dua
Day 12: pirates bay Nusa Dua
Day 13: relax at the resort in Nusa Dua
Day 14: travel home
We hired a driver for our sightseeing days and transfers between accommodation (they had a baby car seat for our 1 yr old, we brought an infasecure travel booster for our almost 4 yr old and our 6 yr old just sat in the car with a seat belt. Laundry- we did laundry near the Dynasty for $3 a kg, was great but we discovered across the road from dynasty laundry was as cheap as $0.80 per kg. In Ubud we paid $0.80 per kg just near our villa. In Novotel we had our own washing machine in our room. Novotel Nusa Dua we booked a 2 bedroom apartment via air bnb – this was great giving you access to all the resort facilities, kids club etc, and even included a pram, high chair, kids pool toys, washing machine etc so very family friendly. Food- we are at a mixture of places, from local warungs near our Ubud villa where dinner for 5 of us was less than $15, some meals at the resorts and also other local restaurants. We averaged $50 per meal for 5 of us including drinks. Earthquakes / tsunamis. We were at dynasty for the big quakes and they evacuated us twice. Both dynasty and Novotel are part of the early tsunami warning network prepared for tsunamis with evac plans etc. Novotel also had earthquake safety procedures signs up. Nothing in Ubud villa, we were eating lunch in a warung when the smaller quake struck and we were told to run onto the street. Happy to answer any questions about our holiday.